About the Comic
Ask Altair is an Assassin's Creed fancomic. It's not official, but has been mentioned on the offical site.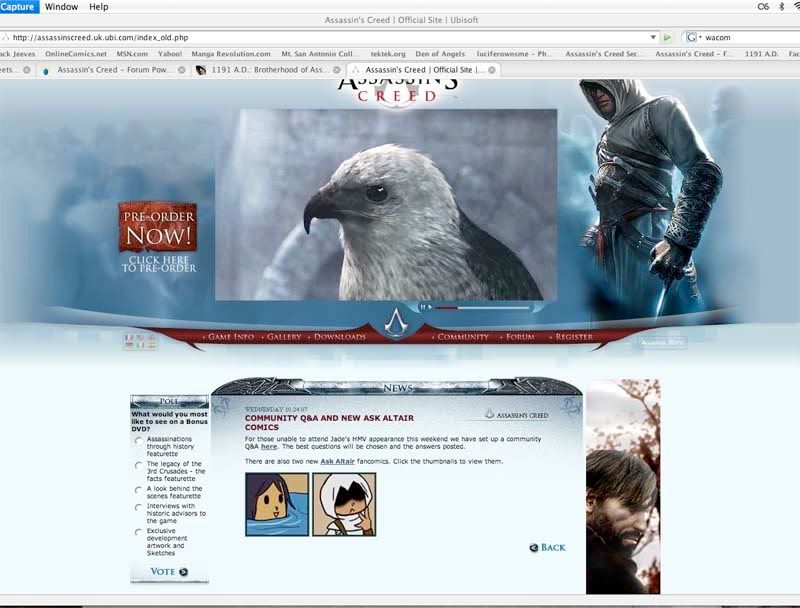 About the Artist


Usernames around the net: Kaxen6, Kaxen, ZeKarmisama, luciferownsme
Name: Karmen
Age: 19
Bio: An animation major who loves Assassin's Creed, hopes to get into the animation, comic book, or game industry. Was invited to the Secret Assembly by Ubisoft.